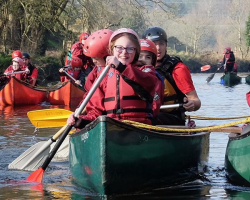 Full Day Family "Bubble" Adventure Days
Full Day - Family 'Bubble' Adventure Day options include:
A Mourne Mountain Experience.
Talk with our team to shape your perfect Mourne Mountain experience to suit all ages, fitness and ability levels. Let BAC plan your full day experience to include an inspired guided history and heritage of the Mournes; learn how to safely navigate with a map and compass as you strive to conquer peaks' for breath-taking views as you gaze down across the inspiring scenes of outstanding natural beauty that hallmark the Kingdom of Mournes. This full day, immersive experience will leave everyone with a fantastic sense of achievement and learning whilst creating lasting memories and photos to reminisce together for years to come.
A Forest Mountain Biking Adventure
Work with our team to plan an adrenaline pumping mountain biking experience with your loved ones. BAC will work with you to plan a fantastic day out on forest trails suited to safely facilitate all mountain biking ability levels. Our qualified instructors will help each person to hone their personal skills, develop their biking technique, and most importantly have FUN whilst spending shared quality time together.
A Canoeing Adventure
Work with our team to pick a beautiful location in Northern Ireland to set off in open Canadian canoe(s) with your loved ones to explore the best that nature has to offer. Whilst learning to navigate the water and paddle a canoe safely as a family, allowing everyone to enjoy lots of physical exercise combined with relaxing time to soak up the atmosphere while learning more about your natural waterway surroundings and environment.